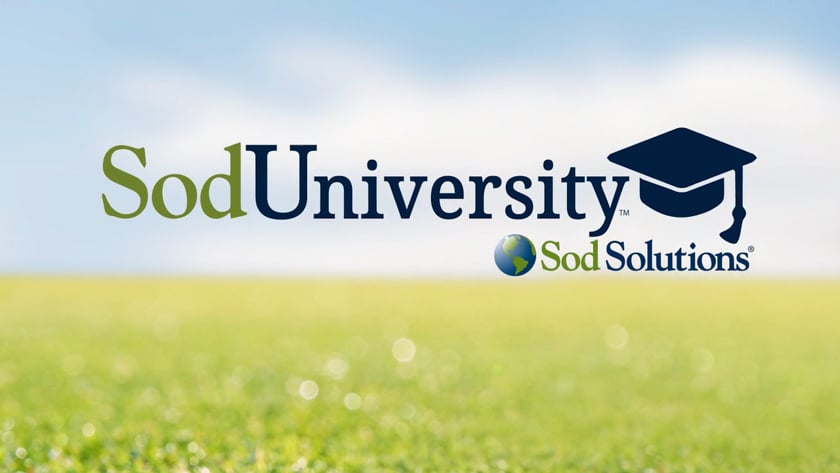 Subscribe to Sod University
Research and science continue to drive the turfgrass industry, but the desire to have the best looking yard is what fuels our passion. Subscribe to Sod University to receive our weekly newsletter filled with tips, tricks and advice for the best lawn in the neighborhood.
Footer - Sod University
Footer Sod U Sign-Up
Here at Sod Solutions, we enjoy sharing our passion and educating lawn and garden enthusiasts about what their outdoor landscape needs in ways that have a reduced impact on the environment. Sod University is our educational blog that serves as a rich resource for those who love all things lawn care. Our content includes videos, recommended products, interactive tools and expert insights surrounding many different lawn and garden topics.
Browse Articles by Category
Winter is just around the corner, and while most of us are busy preparing our ...
READ MORE

→
Does Your Lawn Have Weeds?
Weed Control discusses best practices on removing current weeds and keeping them from growing in your lawn in the future. Find information on common weed types along with recommended herbicide products and non-chemical methods of removal from Sod Solutions experts in this Sod University category.
We all know that pesky weeds are simply a part of any lawn and landscape ...
READ MORE

→
Need Help with Lawn Care?
Lawn Care Guides consists of blogs focused on lawn care subject matters. From mowing to soil management, this Sod University category covers all of the major questions homeowners frequently ask.
The changing of seasons often brings certain adjustments to your regular lawn maintenance routines. After ...
READ MORE

→
Looking for DIY articles?
The DIY blog articles embodies information on DIY landscape projects, how-to guides, outdoor lighting, fixtures and pathways. If you're interested in these topics, then this Sod University category is right for you.
Thanksgiving is looming closer and closer, and at its heels is Christmas! Many of us ...
READ MORE

→