CitraBlue® St. Augustine Grass Plugs
CitraBlue® St. Augustine is a great choice for a southern commercial or residential lawn. CitraBlue features best-in-class shade tolerance and improved disease resistance. CitraBlue has a striking blue-green color which is not commonly found in St. Augustine grasses. CitraBlue is the newest released St. Augustine grass from the University of Florida.
Includes: 72 Plugs
Plug Dimensions: 1.25″L x 1.25″W x 1.75″H
Coverage: 72 Square Feet*
Plugs only ship on Monday or Tuesday to ensure plugs do not sit in a warehouse over the weekend.
Fills in completely in about 6-12 months
Shade tolerant, disease resistant, and competitive against weeds
Thick blade, fine texture, and striking blue-green color
Frequently Bought Together
CitraBlue® St. Augustine grass was developed by the University of Florida's turfgrass breeding program under a sponsored Research Service Agreement with the Turfgrass Producers of Florida, Inc. (TPF). CitraBlue® is exclusively licensed to TPF by Florida Foundation Seed Producers, Inc., a direct support organization of the University of Florida.
CitraBlue® St. Augustine Grass plugs are a great tool for repairing damaged areas of the lawn or to establish a lawn when sod or seed is not available or practical.
CitraBlue® St. Augustine is a patented and trademarked product of Sod Solutions, Inc.
*Square foot coverage is based on spacing plugs 12″ apart.
Sod plugs
Purchased sod plugs and have planted. Hope they take hold before winter begins. Have been very satisfied with this product in the past.
Citrablue St. Augustine sod
This sod is so beautiful. Love the color! Came nicely packaged except about 6 had to be thrown out, my opinion, the damage was done when delivery person threw it over my fence instead of opening rolling gate. It's growing good and starting to spread out. Ordering was fast. Great company to buy from. I recommend to anyone looking to buy sod!
Darkest and Thickest St. Augustine Ever
I can not wait to get a whole yard full of Citra Blue St Augustine. I can not imagine that weeds will ever have a chance. And I know that nobody on the street could have a nicer looking yard. Note: I live in Houston and wish I had a sod option available.
So far so good- they have only been in around a week
CitraBlue St. Augustine Grass Plugs
Arrived in three days after shipment, in very good shape. Hopefully shall grow well in Taxas.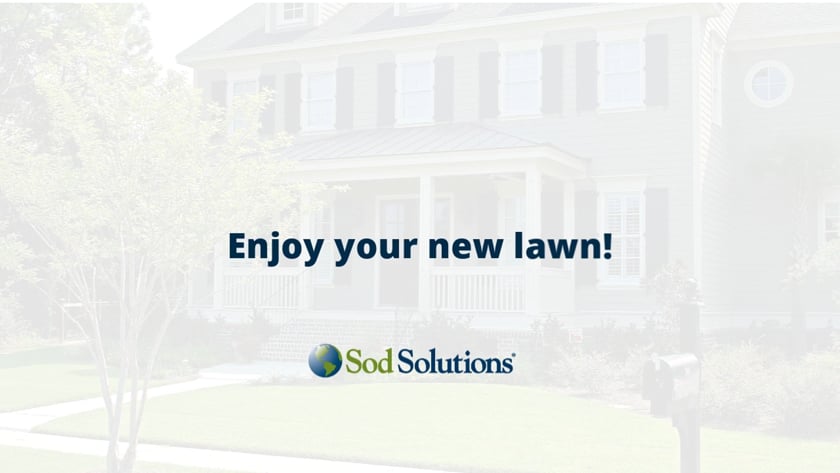 Grass plugs and sod pods are becoming increasingly more and more popular for lawn-loving homeowners. Whether their core ...
READ MORE

→
Buy St. Augustine Plugs Online Many who move to the South mistakenly believe that St. Augustine lawns can ...
READ MORE

→
In this week's blog post on Sod University, we explore a few questions on grass plugs and how/when ...
READ MORE

→