Lawnifi is a liquid program powered by Catalyst Technology. For optimal results, feed your lawn monthly during the active growing season (spring, summer, fall). Simply attach a hose to the sprayer top and apply evenly to your lawn.
Designed for sodding, sprigging and seeding, Grow helps to quickly establish roots via highly available phosphorus, potassium, and carbon. Grow benefits rooting, plant strength, and soil quality. Apply Grow to soil and plants at the time of installation with a follow-up application two weeks later for best results.
Grow Features:
Use when installing new sod, seed, or plants.
Also great for late fall feeding and winterizing prior to dormancy or snow fall.
Features Catalyst Absorption Technology for 100% plant availability.
32-ounce bottle covers 5,000 square feet.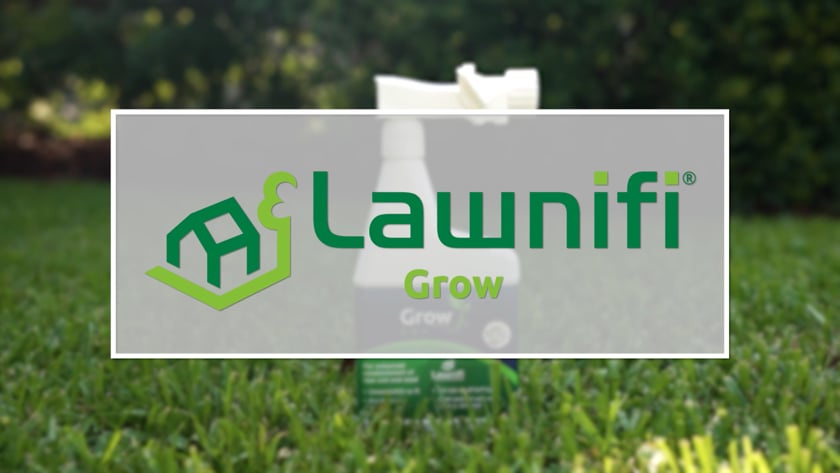 First time buyer.
Service was great. I am glad I found Sod Solutions, to help me with my Zoysia grass.
Lawnifi Grow
Great product! Easy to apply, and my new sod is looking great. Thanks!
Grass Great / auger too small
The grass plugs are great and growing, but the auger is the wrong diameter for these big plugs. I gave had small plugs of zoyzia in the past that this auger would have fit, but not this time.
Lawnifi Grow - Individual
Lawnifi Grow - Individual